Great teams are hard to find, and when you assemble one, you are most thankful for their time, energy, and presence.  Creative, logical, programmers, thinkers, artists – all need to be able to work together under one common cause, and at Gilberto Velasquez & Associates that common cause is your success.
These are the executive staff who, together, work to make sure that you can focus on what you need to focus on… while we work to generate more profit for you.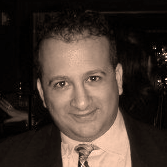 Gilberto Velasquez, Jr. is the CEO of Gilberto Velasquez & Associates – a native Texan born in Brownsville, Texas and a graduate of Texas A&M University, Mr. Velasquez enjoys the diversity and economic opportunities available in the Lone Star State.  Mr. Velasquez stays involved with Texas A&M through his involvement of the Houston Reveille Club and also through the College of Business by offering his skills in engagement and experiential marketing to the next generation.  Prior to taking on the CEO role role in directing marketing, brand, and advertising campaigns for both business-to-business and business-to-consumer, Mr. Velasquez was a Director of Marketing at Gallery Furniture, helping to establish the social media brand identity and creating a coherent and clear unified brand presence – while also helping to manage the advertising agency and responsible for the direction of a multi-million dollar advertising budget.  Mr. Velasquez has also seen a career that spanned well over a decade, encompassing all roles of marketing and advertising.  From macroeconomic marketing analysis to brand coherent campaigns that encompass traditional & new media , from creative development to copy writing,  and from interactive platforms, full scale television, radio, and web campaigns, as well as being academically published in the Journal of Interactive Marketing, Mr. Velasquez brings a wide array of creative and management skills that place him at best in class.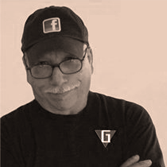 With over three decades of creative development experience, Gilbert Velasquez, Sr. is the creative heart and soul of GV&A – which is why he serves as Executive Vice President and Director of Creative Development.  His keen eye for color, substance, and the typographic form all work with his detailed knowledge of marketing and advertising tactics.  His knowledge of in-house art direction as well as managing the creative development of other company brands, logos, and concepts ranges through almost every field.  Having started his long and prosperous marketing career with Gulf Publishing Company (an international powerhouse in the field of oil and natural gas publications) and in control of art direction and marketing for a wide array of industrial trade journals, magazines, and books – Mr. Velasquez saw his career move with the times.  He smartly exited the O&G field before the 80's  bust and started his own creative agency with a focus on professional and industrial advertising and marketing and excelled in his agency role until one of his business partners smartly merged his agency in with their production team.  When warmer climates called, he settled back in his home town of Brownsville, Texas and quickly finding that retirement was nowhere in the cards, he proceeded to merge his skills set and align them with Gilberto Velasquez & Associates, creating a stronger and more focused institution.  One of the first in his family to graduate from college, Mr. Velasquez is a proud University of Houston alum – and is a spirited supporter of UH athletics.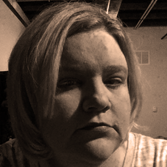 Heather Gillentine is an Executive Vice President and Director of Marketing Research.  Over her career lifespan, Ms. Gillentine has worked in special event management & marketing as well as the financial services field.  Her attention to detail, love of research, and her innate ability to understand customers of all types (be they business, industrial, retail, individual, non-profit, or other) and drive to gather / assimilate / condense and report on data found has been honed over the years since she graduated from the University of North Texas.  She has managed events that scale from a dozen in a diplomatic dinner to thousands upon thousands in NASCAR conventions, PGA golf tournaments, SuperBowl guests and vendor stays, and also played a pivotal role in finding assisted living for New Orleans residents displaced by Hurricane Katrina who evacuated to Houston.  Upon leaving the special events field, Ms. Gillentine found her to the banking world prior to the economic upheaval.  With a sharp focus on customer service and retention, Ms. Gillentine earned excellent marks from Wachovia Bank, NA for being able to identify new clients, retaining them, and ensuring that service was always a top priority.  The downfall of the financial services sector, along with the acquisition of Wachovia by Wells Fargo, led Ms. Gillentine to roll all her earned skills into this role.  Her keen awareness to ensure everything runs smoothly also serves GV&A in that she brings meticulous banking documentation retention procedures to the company (which are the sorts of things that marketing people tend to shy away from).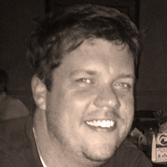 Chief Legal Officer (CLO) and Director of Economic Research, Mr. Johnathan Rightmyer, Esq. holds advanced degrees in Economics as well as a JD from St. Mary's in San Antonio, TX.  Born in the picturesque beauty of sunny California (near Los Angeles), Mr. Rightmyer made his way to Texas A&M University to start his long educational road.  A member of the time-honored Corps of Cadets at Texas A&M University, by his senior year he oversaw the mentoring and development of the young men assigned to him, as he worked tirelessly to always be the best he could be at anything he did.  What's more, he achieved all this while being a member of the Texas A&M University men's swimming team.  No easy feat by any stretch, though for Mr. Rightmyer it was the spirit of who he is – committed and thorough, precise and demanding.  His abilities in economic research at the academic level have made him a sought-after expert witness in many cases, and in what little spare time he has, he devotes to being a professor of economics at the University of Texas – San Antonio as well as being a water polo referee for NCAA matches nationwide.  Published, honored, and sought after, his membership on the GV&A team is one we take great pride in – especially since Mr. Rightmyer was named one of San Antonio Magazine's 'Rising Star Attorneys" only a short time after he obtained his license to practice law in the State of Texas.  He has handled Federal and State cases, and is as great a trial lawyer as he is a transactional lawyer.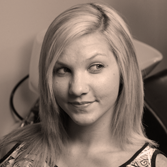 Sarah Lowry, Social Media Director.  Hailing from Arkansas, Sarah quickly made her way to Texas, and much to the chagrin of some on the staff, she went from being a Razorback to being a Longhorn.  However, the staff at Gilberto Velasquez & Associates quickly forgave her.  With a digital media background encompassing everything from retail clients to non-profit organizations, Ms. Lowry has been instrumental in creating and generating relevant consumer interest and leveraging that interest to get share of wallet for the client in question.  Whether it is working for profit  margin, or towards development dollars for the needy, Ms. Lowry is well versed in social media tactics, having worked with every platform since the infancy of items such as Geocities, Live Journal, and Friendster,  and continued through to the modern era of Facebook, Twitter, Tumblr, and Google Plus.  Ms. Lowry knows how to tackle any new form of technology and immediately gauge not just interest in that technology, but turn the curve and isolate it for use in monetizing it.  Her belief is our belief – that not all technology is just for fun – you have to be able to make social media technologies work for you, or it doesn't really matter who much you use it in your business.  From development of a social media campaign to executing that campaign and then following up on actual analytics, Ms. Lowry knows how to leverage all forms of social media for the benefit of the client.  As smart as she is clever, and as creative as she is analytical, Sarah Lowry is a hard-working social media maven.